<--#body shiftx="0" shifty="0" hasheader="false" hasmenu="false" hasfooter="false" width="1024" height="768"-->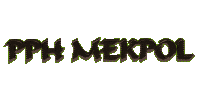 The company "MEKPOL" was set up in 1991.

We are specializes in export and import of milk protein based
products, mainly casein.

We are one of the leading companies on polish casein and
caseinates market.

In our production mill we process technical casein (grinding and
sorting in granulation ranges 30, 60, 90-110 MESH) for our own
purposes and also our customers service.

Our main objective is to fulfill all of our customers needs, both on
polish and global dry dairy products market.

Our trumps are following:
long lasting expierience on international dry dairy market,
reliability, and flexibility in co-operation.



You are more than welcome to make a
business with us !!!